Car Locksmith Services in Miami FL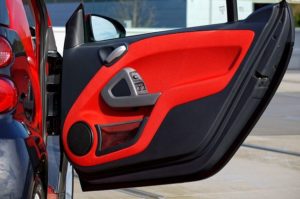 We all make silly mistakes from time to time. You know, like locking your keys inside the car, or better yet, leaving them on top of the bar at the club or restaurant you just left, only to come back and realize that they're no longer there. Fortunately, this no longer means you'll have to wait hours and hours for a locksmith to arrive and let you in. That's because Miami Locksmith can be there sooner than you have time to start worrying!
Miami Car Locksmith Company – Car Key Services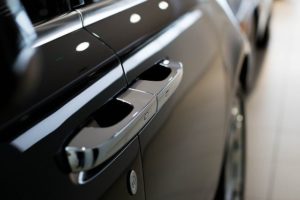 While most people think that the only automotive locksmith service available is the emergency lockout situation, that's not the case at all! At Miami Locksmith you can get a wide variety of automotive locksmith services, including 24/7 emergency lockout service by skilled Miami Locksmith. Our services extend to virtually every make and model vehicle, and are quicker and much more affordable than asking a body shop or repair shop to do them.
So, wondering what other automotive locksmith services we can provide in Miami? For starters, Locksmith Miami can do all the basics, like making duplicate keys, repairing or replacing locks, and unlocking any locked "doors" in your car (that includes the trunk and the glove compartment, too).
Locksmith Miami can handle most car makes and models, from older to the latest model. Get the well trained Locksmith in Miami who can program your computer chip keys, have new key transponders made, and install electronic locks on a car with manual locks. Even if you think your car is too new to be worked on by someone else than the dealer, we urge you to give us a call. You'd be surprised at the knowledge and equipment we have at Miami Locksmith.
Miami Locksmith Automotive Services
Car Door Unlocking
Computer Chip Keys Programmed
Electronic Locks Installed or Repaired
Emergency Lock Outs
Ignitions Repaired or Replaced
Keys Made
Locks Changed
Locks Re-Keyed
Locks Repaired
Faulty car locks
Transponder Keys Made
Trunks Unlocked or Opened
But what most people are surprised to hear is that work on your car's ignition. That's right, if your ignition is faltering or giving you any kind of trouble, Miami Locksmith can happily help repair or replace it for you. We've got some of the best affordable prices in all Miami and some of the most qualified locksmith technicians on our staff. What it all comes down to is this: we assist you to provide the best solutions for your most complicated automotive locksmith needs.
If a highly qualified, licensed and bonded locksmith is what you're looking for, then give Miami Locksmith a call today.Our core factors: Affordability,timeliness and professionalism. We promise to always deliver friendly service that's also efficient, cost-effective, and well-done. Our customers mean the world to us, and we love nothing more than hearing that someone was referred by another happy customer, so you can be sure that we'll do everything in our power to make sure you're entirely satisfied with the job before the technician leaves. We strive for perfection on every single call. Don't waste another minute searching for a locksmith and call us today at 305-422-9457 to find the best services by Locksmith Miami.