Looking for A Good Locksmith
Locksmiths are one of those of services; you never think about until the emergency arrives. Nothing is more distressing than trying to secure your home and you car. It is imperative to have a good locksmith that your can trust and can service your home and car quickly and efficiently. Here at Miami Locksmith, we want to offer you some tips to help you find a good locksmith that you can rely on at any time.
Locksmith Tip 1: A Good Locksmith has a good Reputation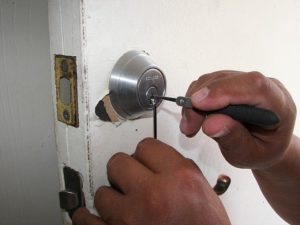 Always check the credentials before you hire a locksmith. That means to check the state licensing, making sure that it is valid and hasn't expired. Check out the Better Business Bureau and check if any formal complaints have been filed against the company. In addition to the Better Business Bureau, check out any Yelp reviews or Angie's List and read what regular people such as yourself have to say about that locksmith's performance and service.
Locksmith Tip 2: A Good Locksmith has good insurance
Before choosing a locksmith make sure that the locksmith is bonded and has insurance. This is so important because if anything happens and damages occurs, the last thing you want to hear is that the locksmith cannot fix it or lacks the funds to fix it. A good locksmith has insurance and is bonded, no exceptions. A bond protects you from any faulty work while the locksmith protects your property against damage. Avoid this massive headache and verify this before choosing a locksmith.
Locksmith Tip 3: A Good Locksmith is available at all times.
magine the horror of being locked out of your car in the dead of night and the locksmith you depend on won't pick up his phone. What will you do? Make sure your locksmith can be called 24/7 and if not him then he has dependable staff that will help you. A good locksmith is prepared for emergencies and should be able to heed the call.
As clients, when you choose your locksmith, make sure you keep your locksmith number saved in your phone or in a place that you can reach at all times. That way you and your family can always call the locksmith when you need their services.
Miami Locksmiths are all this and more, always available 24/7, licensed, bonded and insured. For whatever your locksmith needs, call Miami Locksmith and keep peace of mind, always.