Brickell Locksmith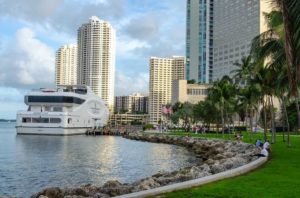 When most people think of Brickell they think of all the businesses and residential towers that reach high up into the sky. It's true, this urban neighborhood is known as Miami's Financial District and is home to some of the most affluent companies and residential living spaces in all of the city. The people that live, work, and play in this area are used to the best, especially when it comes to the services they receive, that's why Brickell Locksmith aims to be premier locksmith company for all of Brickell.
While many of the luxury living towers in Brickell may be able to provide you with some locksmith services, you may not want to wait days or weeks for someone to be able to do what you need. At Brickell Locksmith we can be where you need us in no time at all. Our Brickell locksmith company can provide you with 24/7 emergency locksmith services or can schedule for a site visit as soon as you need us to. We make ourselves totally available, so you can have the peace of mind you require.
As we mentioned, Brickell is home to hundreds of finance-related businesses, which means that there's a lot of sensitive information being stored in this neighborhood. If you've got documents and paperwork that you'd like to keep safely stored or kept behind lock and key, then we can help! We can provide restricted key access to certain areas of your business or install an access control system which can allow you to determine who can enter your business, or specific areas of your business, and at what times. Many of our Brickell customers find a lot of benefit to these specific services.
Locksmith in Brickell Tips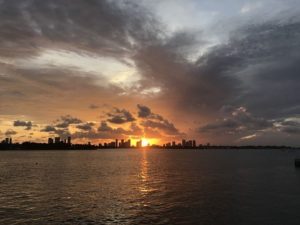 Have you ever considered installing a safe in your home or business? If not, then you may want to consider it now. These days, safes come in a variety of different sizes and security levels, as well as with lots of different price options. They're a good idea for anyone who has valuable assets to protect, or anyone who is interested in protecting documents or paperwork related to important investments, like their home, business, or other expensive properties. If you're interested in having a safe installed at your property, or you currently have one, but can't remember the passcode, then we can assist with that as well.
There are so many locksmith services that we can provide for our customers in Brickell. Along with the standard services, which include key duplicate, key replacement, and installation or repair of locks and door hardware, there are a host of other services specifically tailored for the needs of our clients. If you're interested in finding out more about our residential, commercial, or automotive locksmith services, then please give us a call. We can provide help people like you by our affiliated technicians who are highly qualified, trained, and certified locksmith technicians in all of Brickell, as well as some of the friendliest. Get a Miami Locksmith call today at 305-422-9457 !