24 Hour Locksmith South Beach, FL
Lockout | Re-Key | Locksmith for cars
Accept Credit Cards

South Beach Locksmith
There's a lot of things you hope will never happen when visiting South Beach, like forgetting to bring your swimsuit, losing the number of that good-looking guy or girl you met at the club, or even worse, losing your keys inside that same club. While we can't really help you out with the other two, Miami Locksmith can be there for you when you've lost your keys or locked yourself out of your car. In fact, that's just one of the many services Miami Locksmith can help provide for visitors or residents of South Beach.
Just picture this: you've had a great night of dancing and hanging out with your friends, when you realize it's getting late and it's time to go home. As you reach for your keys, you discover that they're no longer there. You have spare keys at home, but you have no idea how you're going to get there, or how you'll get in once you are there. That's when you call the experienced South Beach Locksmith. Miami Locksmith assist you to get emergency lockout services on any day of the week, at any time you need , and that holds true whether you're locked out of your car, home, or business.
South Beach Locksmith Services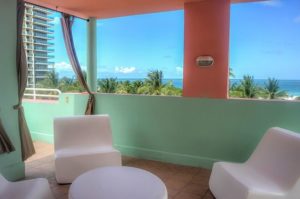 South Beach is a busy place to live. It's a popular vacation destination that sees thousands, if not millions, of tourists each year. If South Beach is where you call home, then you want to make sure your home is as safe as possible. The easiest way to keep your home secure is to make sure you have high quality locks installed on all of your entryways. At Miami Locksmith, skilled Locksmith can install high security locks and deadbolts on all of your doors. Find Locksmith Miami who help you to make sure your doorframes and other door hardware are secure .
Own a business in South Beach? There's a host of locksmith services that your South Beach Locksmith can provide for you, too! Just like Miami residential locksmith services, our business locksmith services are designed to help keep your business and private assets secure. Along with the ability to install the best locks available on all of your doors, Locksmith Miami can help you provide reliable technicians , who can install access control systems, exit devices, and replace or repair the locks on all of your filing cabinets. Our business customers can also take advantage of Locksmith Miami security assessment services, which can help you determine what locksmith services you could benefit from at your place of business.
We know that you've got several locksmith companies to choose from in South Beach, but we assure you that no one in the area will provide you with the kind of service you'll get from our South Beach Locksmith. Miami Locksmith FL are friendly and highly experienced, as well as licensed and bonded. If you're interested in any of Miami Locksmith services, or would like to find out more, please give us a call at 305-422-9457 your earliest convenience.