Every locksmith should be a mobile locksmith. Plain and simple, it's part of the services you should provide. In a place like Miami that's so spread out and sprawling, it's no surprise that people expect you to be able to get them and in a timely fashion. So if you are hoping to make it in this business in South Florida, you need to be able to be the best mobile locksmith down here. That involves some characteristics and services that you need to brush up on.
Mobile Locksmith Traits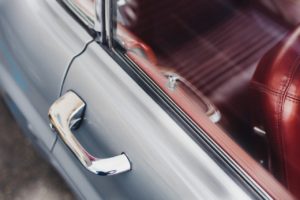 Professionalism – Firstly, people expect you to conduct yourself in a professional manner. They don't want to have to call anybody about locking themselves in their car. It's an embarrassing moment, and it makes the people feel powerless. While having a personal touch is a good idea to let the person know you care, it is equally important to promote an unbiased, objective opinion on the situation. This means that you are also presenting yourself in a manner in which it is just business. You will have a vehicle that looks like a service vehicle; you will wear a uniform that looks like a professional serviceman. Think about UPS or FedEx, those guys area always wearing the same thing and they are nice and presentable, but at the same time you know they are driven and serious.
Mastery – You need to have mastery over your craft if you're not good enough to go on your own yet, hang out with a more established locksmith team first until you get your bearings. You should be able to know how to unlock 90% of your locks before you go out on your own. It's not difficult because they're all comprised of different arrangements of the same thing, but you need to reassure the customers that you were the right choice.
Ethics – Times are tough, it might be difficult to make ends meet at times, but if you want to encourage repeat business and trust, you need to price the cost of your wages and service ethically. People want to know that they are being taken care of, not being taken for a ride.
Miami Locksmith 305
If you want the best mobile locksmiths in Miami, look no further than us. Whether you're locked out, or you're shortsighted on the business, Miami Locksmith is here to make sure everything is going to be okay, so call us today!